And second and last ever show at Off The Cuff.
Lemons were the order of th day. Ellie hosted, there
were lemon sales, lemon giveaways, limoncello,
lemon cellos and loads of fun acts too.

Joe Dunn snapped some shots and
they all look very cool.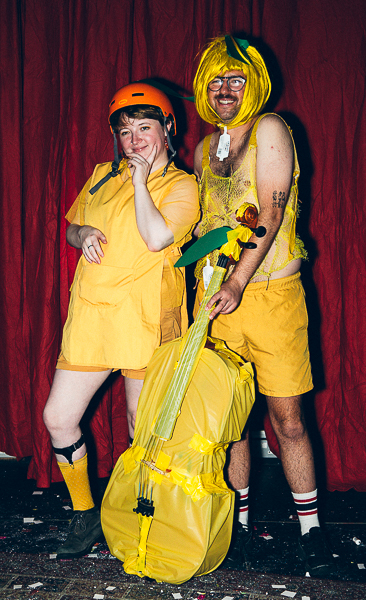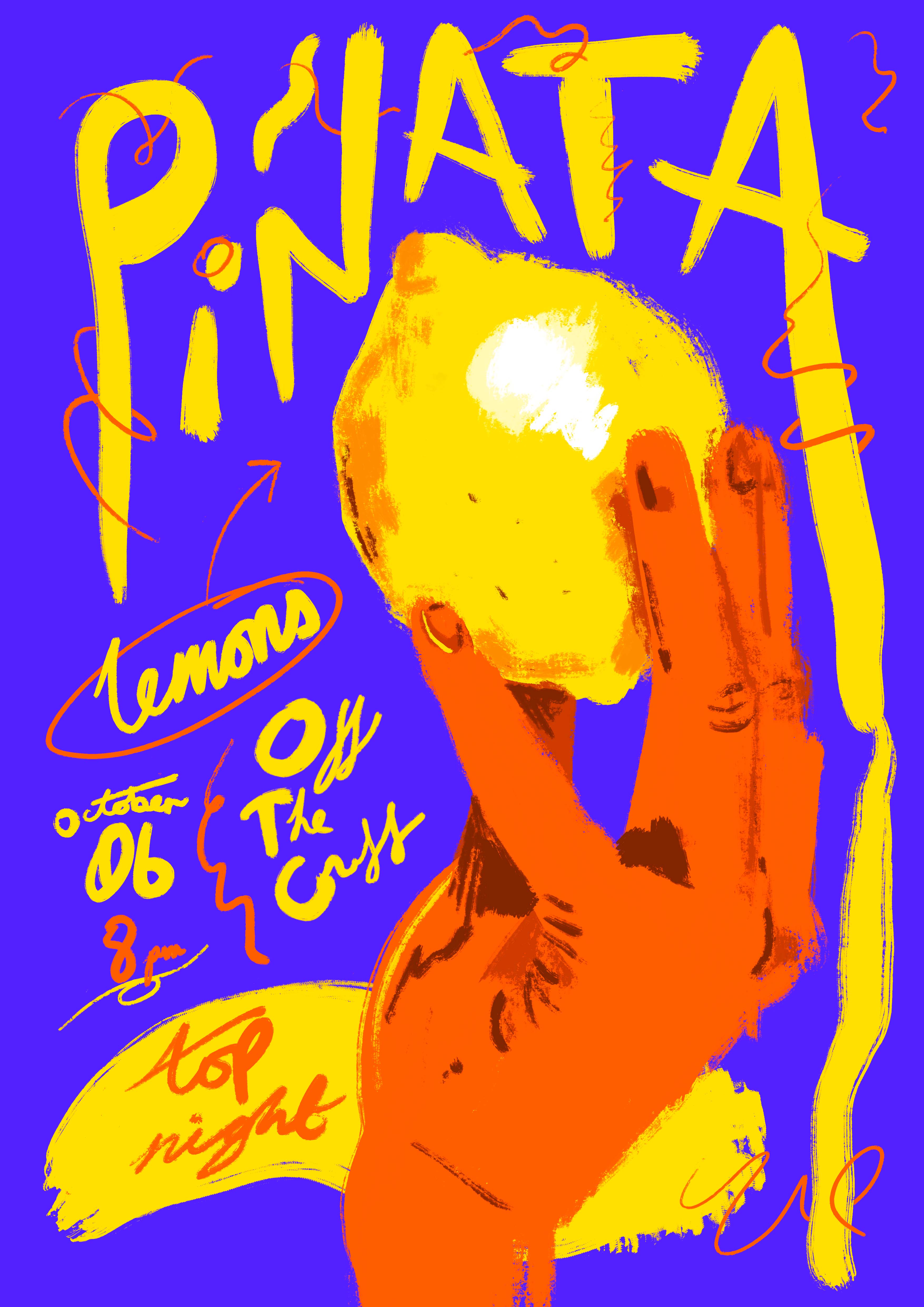 JULINGS made the poster.

ANNIE STRACHAN of DIVINE PARTY TIME made the Piñata.

Your Piñata players were MICHAEL JULINGS, ALICE DEVLIN, ELLIE BW, JIM SLIM, LEWIS BLOMFIELD & SIAN CLARKE.