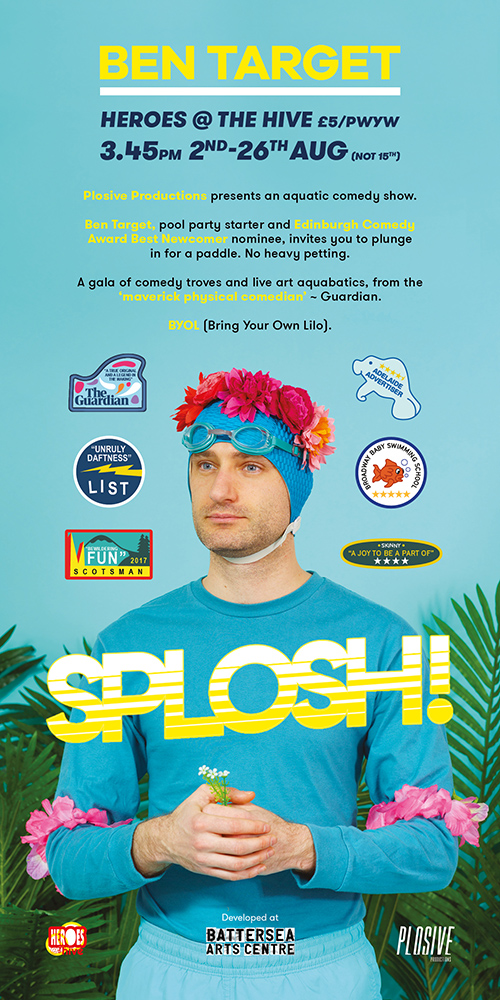 SPLOSH!
Ben Target
We created this poster with Ben Target for his 'mellow comedy' show SPLOSH!
We created a lush poolside poster with a DL format flyer that can be stuck over the pool in the centre to create a new design.
The photographer was
Matt Stronge
Illustration and design by Michael Julings.